NEWS RESOURCES
ProQuest Newspapers offers electronic access to abstracts and full-text news sources. It contains both U.S and International news sources including the New York Times, Daily Mail London, Bharat Chronicle New Delhi, The Bangkok Post, Moscow Times, and as well many others. It also offers a large selection of local U.S. newspapers. Its coverage spans from 1977 to the present. For news accounts before 1977 see Historical Los Angeles Times and Historical New York Times.
Data
Library Resource Page for Statistics and Data
Data and Statistics Subject Guide

"Provides data-driven news based on US and world polls, daily tracking and public opinion research."
"Specializes in the collection, publication, and distribution of public opinion polling information."
"Pew Research Center is a nonpartisan fact tank that informs the public about the issues, attitudes and trends shaping America and the world. It conducts public opinion polling, demographic research, media content analysis and other empirical social science research."
Data Repositories
The Field (California) Poll has operated continuously since 1947 as an independent, non-partisan, media-sponsored public opinion news service and has issued over 2,000 different reports.
During its long history, The Field Poll has acquired a national reputation as a consistently reliable and authoritative source of public opinion trends in California. News stories quoting The Field Poll appear regularly in national and state media. References to findings derived from the poll appear in hundreds of published works by scholars, political and social writers.
Field Poll data are made available to CSU users through an arrangement with UC Berkeley. These data are made available through a license to the CSU, and are not to be provided to non-CSU personnel.
ICPSR (Downloading requires you to login to ICPSR, refer to ICPSR website for login options.)
The Inter-university Consortium for Political and Social Research (ICPSR), established in 1962, is an integral part of the infrastructure of social science research. ICPSR maintains and provides access to a vast archive of social science data for research and instruction, and offers training in quantitative methods to facilitate effective data use. Through the CSU's membership in the ICPSR, students, faculty, and staff can download data using ICPSR Direct from on campus. Some campuses also allow off-campus access through a proxy server.
ICPSR data are made available through a license to the CSU, and are not to be provided to non-CSU personnel.
Founded in 1947, the Roper Center for Public Opinion Research is the leading educational facility in the field of public opinion. The Center exists to promote the intelligent, responsible and imaginative use of public opinion in addressing the problems faced by Americans and citizens of other nations. In an increasingly complex and interdependent global environment, the Roper Center hopes to foster increased international understanding and to promote cross-national research. Through the maintenance of the world's largest archive of survey data, and through its programs of publication, presentation and advanced research, the Roper Center strives to improve the practice of survey research and the use of survey data in the United States and abroad.
Assistance in accessing these Data Repositories can be received either by going to the SSRIC Web site http://www.ssric.org/ where there are several helpful hints for getting to the data you are seeking. You may also try calling Steve Stratton at 437 8913 or emailing him at stephen.stratton@csuci.edu and he will attempt to be of help in the matter.
Political Science Databases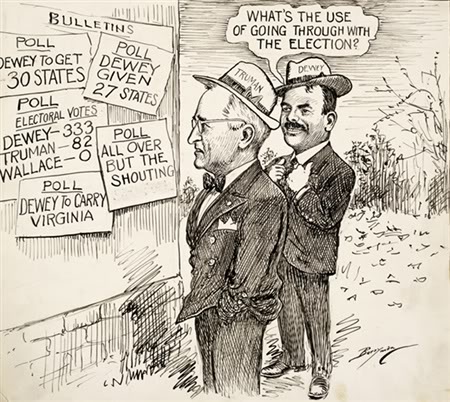 Academic SearchTM Premier contains indexing and abstracts for more than 8,300 journals, with full text for more than 4,500 of those titles. This database contains coverage across the disciplines including biology, chemistry, engineering, physics, psychology, history, religion & theology, and many more.
International Political Science Abstracts
International Political Science Abstracts includes abstracts from the world's leading political science journals. Its has over a 1,000 journals from 1951 to present day.
America: History and Life covers the history and culture for the United States and Canada, from prehistory to the present. Over 1,700 journals have been index from 1964 to the present.
CQ Researcher offers original, in-depth, and unbiased coverage on issues in the news including health, social trends, and international affairs. Each theme is researched and written by seasoned journalists. The reports includes overviews, background, and a current assessment of the situation.
CQ Weekly offers in-depth reports on the weekly activities and major issues facing congress. It also offers a complete wrap-up of the week's events including bill status, committee meetings, the floor's activities, and more. It is fully archived back to 1983.
JSTOR offers a high-quality, interdisciplinary archive to support scholarship and teaching. It includes archives of over one thousand leading academic journals across the humanities, social sciences, and sciences, as well as select monographs and other materials valuable for academic work. JSTOR is a historical archive and does not include items published with the last 3-5 years.
SIRS Researcher looks at the top social issues of today and examines both sides of the issue. Current and ongoing social issues are covered in full-text articles, multimedia, primary sources, and government documents. Also included are reference materials from national and international sources.
GOP covers all categories of U.S. government documents including Congressional documents and executive departments. Its coverage includes 1976 to the present.
American National Biography presents biographies on more than 17,400 men and women who, from every era and all walks of life, helped to shape the nation.
Social Explorer
Social Explorer online research tool used to track U.S. demographic and social change. Access and create interactive maps, reports, presentations and graphics based on U.S. Census data from 1790 to the present.
Annual Reviews provides reviews written by leading scientist on 37 disciplines within the Biomedical, Physical, and Social Sciences
Last Update: 21 Aug 14:57