Is it peer-reviewed?
Several resources are available to help CSUCI library users identify peer-reviewed articles. Many of the journals indexed in specialized databases are scholarly but those databases do not tell you whether a journal is peer reviewed or not. To find out if a journal is peer reviewed, ask at the Reference Desk for Ulrich's International Periodicals Directory. Volume 5 of Ulrich's has a list of "Refereed Serials." While this list is not exhaustive, it is the most complete list available.
If you cannot find the publication listed in Ulrich's International Periodicals Directory, you should go the the publication's website. Often times you can determine if a journal is peer-reviewed by looking at their submission process on their website.
Scholarly vs. Peer-reviewed
Scholarly journals contain articles written by, and addressed to, experts in a discipline. Scholarly journals present the research of experts in a field, although these journals also often carry opinion pieces or even advertisements unique to the field addressed by the journal. Publication cycles vary for scholarly journals, ranging from yearly to monthly but most frequently they are published bimonthly (every other month) or quarterly.

Peer-reviewed journals (also called refereed or juried journals) send submitted articles to one or more experts for review before deciding to publish them. This review process helps ensure that published articles reflect solid scholarship in a field. Most often, the experts reviewing an article make critical comments on the text, comments that the author must incorporate into the article before its publication.

While not all scholarly journals are peer-reviewed, it is usually safe to assume that a peer-reviewed journal is also scholarly.
What is a primary source?
"Primary sources are original records created at the time historical events occurred or well after events in the form of memoirs and oral histories. Primary sources may include letters, manuscripts, diaries, journals, newspapers, speeches, interviews, memoirs, documents produced by government agencies such as Congress or the Office of the President, photographs, audio recordings, moving pictures or video recordings, research data, and objects or artifacts such as works of art or ancient roads, buildings, tools, and weapons. These sources serve as the raw material to interpret the past, and when they are used along with previous interpretations by historians, they provide the resources necessary for historical research."

(Finding Primary Sources on the Web, ALA-RUSA, 2008)
Anthropology Databases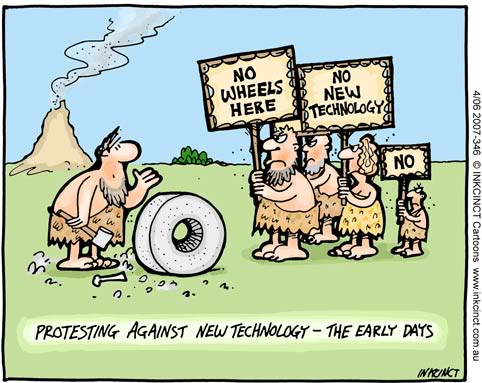 Academic SearchTM Premier contains indexing and abstracts for more than 8,300 journals, with full text for more than 4,500 of those titles. This database contains coverage across the disciplines including biology, chemistry, engineering, physics, psychology, history, religion & theology, and many more.
AnthroSource offers access to more than 100 years of anthropological knowledge. It contains 32 anthropological publications which includes journals, books, monographs, bulletins and newsletters.
Ethnic NewsWatchTM contains more than 1.8 million full-text newspapers, magazines, and journal articles published by ethnic, minority and native press in the United States. It offers addition perspectives from those put forward by the mainstream press. Coverage is from 1990 to present.
GeoRef, produced by the American Geological Institute, is a geosciences database with over 3 million references to journals, books, maps, government reports, conference papers, theses, and dissertations on the geoscience literature of the world. Coverage for geology of North American is from 1669 to the present and coverage for the world dates back to 1933.
HRAF WorldCultures database provides information on cultural and social life from around the world. This full-text cross-cultural database has been organized by cultures and ethnic groups.
JSTOR offers a high-quality, interdisciplinary archive to support scholarship and teaching. It includes archives of over one thousand leading academic journals across the humanities, social sciences, and sciences, as well as select monographs and other materials valuable for academic work. JSTOR is a historical archive and does not include items published within the last 3-5 years.
Research Methods offers researchers in social and clinical sciences ways to identify and understand the structure of methods. The materials within the databases can help researchers design research projects.

Science provides peer reviewed journal articles on original scientific research. Additionally it offers reviews and analyses on current research and science policies.
Annual Reviews provides reviews written by leading scientist on 37 disciplines within the Biomedical, Physical, and Social Sciences.
Last Update: 24 Jul 11:58