Psychology
Psych Reference Toolkit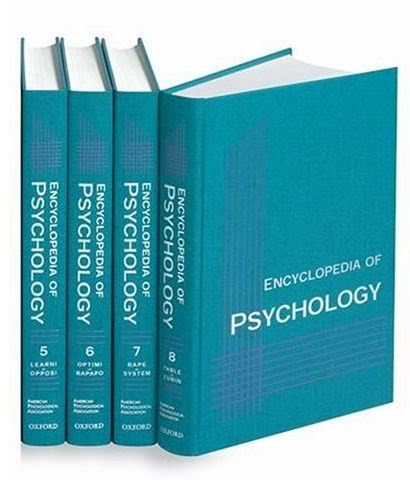 Encyclopedia of Psychology
REF BF31 E526 2000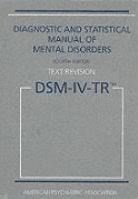 DSM-5 TR
REF RC455.2 C4 D54 2013
APA Manual - 8th ed
REF BF76.7 P83 2016
Book Catalogs & E-book Databases

OneSearch is the catalog for both the John Spoor Broome (JSB) Library and all 23 California State Universities. Everything or Books and Media All CSU will allow you to search all the books and media for the 23 campuses. The Books and Media CSUI allows you to locate books, electronic books, DVDs, CDs, and other items owned by the JSB Library.
WorldCat is a library catalog that contains items from libraries worldwide. When you find an item you would like in WorldCat you will want to click on the item title to verify that California State University, Channel Islands is not one of the libraries that owns this item. If you would like to request this item click link Request Item through Interlibrary Loan. This is a service available only to CSUCI Students, Faculty, and Staff.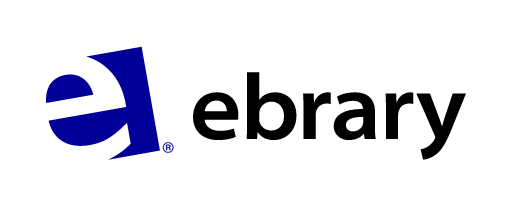 Ebrary offers access to thousands of e-books from trustworthy, academic publishers, this database provides authoritative information across the disciplines, including Language and Literature. Ebrary books can be downloaded to personal computers or devices (except Kindle) after creating a personal account and signing in. They may also be saved in PDF.
Psychology Databases
PsycINFO includes scholarly publications in the behavioral and social sciences, with literature from the 1800's to the present.
PsycArticles is a full-text databases that provides access to journal articles from the American Psychological Association journals in psychology and related disciplines.
PsycCritiques is a full-text database with access to tens of thousands of incisive book and film reviews from 1956 to present.
JSTOR is an interdisciplinary archive database with academic journals across the humanities, social sciences, and sciences. It does not include items published within the last 3-5 years.
SpringerLink is a full-text database for journals and books published by Springer. The database also features an entire section on Psychology.
Wiley Online Library features access to over 4 million articles and 10,000 online books, including psychology.
Gale Virtual Reference Library
Offer access to more than 8,000 Reference ebooks covering biographies and titles in the humanities and sciences.
Scholarly vs. Peer-reviewed
Scholarly journals contain articles written by, and addressed to, experts in a discipline. Scholarly journals present the research of experts in a field, although these journals also often carry opinion pieces or even advertisements unique to the field addressed by the journal. Publication cycles vary for scholarly journals, ranging from yearly to monthly but most frequently they are published bimonthly (every other month) or quarterly.

Peer-reviewed journals (also called refereed or juried journals) send submitted articles to one or more experts for review before deciding to publish them. This review process helps ensure that published articles reflect solid scholarship in a field. Most often, the experts reviewing an article make critical comments on the text, comments that the author must incorporate into the article before its publication.

While not all scholarly journals are peer-reviewed, it is usually safe to assume that a peer-reviewed journal is also scholarly.
Is it peer-reviewed?
Several resources are available to help CSUCI library users identify peer-reviewed articles. Many of the journals indexed in specialized databases are scholarly but those databases do not tell you whether a journal is peer reviewed or not. To find out if a journal is peer reviewed, ask at the Reference Desk for Ulrich's International Periodicals Directory. Volume 5 of Ulrich's has a list of "Refereed Serials." While this list is not exhaustive, it is the most complete list available.
If you cannot find the publication listed in Ulrich's International Periodicals Directory, you should go the the publication's website. Often times you can determine if a journal is peer-reviewed by looking at their submission process on their website.
Professional Associations
Classics in the History of Psychology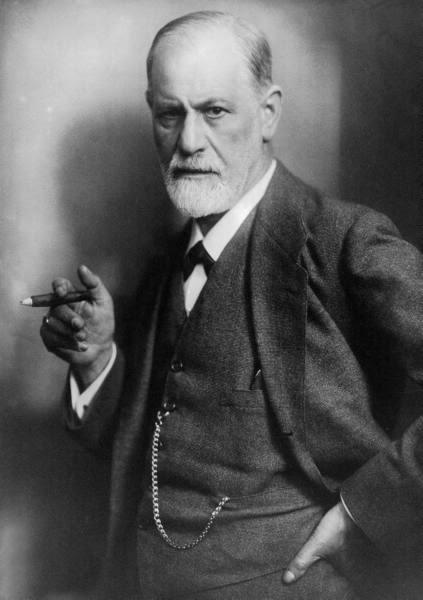 Classics in the History of Psychology
The CHP website explores classics and seminal works that have influenced the history of psychology dating from ancient times to present day. The CHP is indexed both by author and by topic, as well as suggested primary source readings.
Relevant Websites
Evaluating Internet Resources
Internet resources are without question an integral step in the research process. But before you go and give your teacher a bibliography full of http:// citations, you'd be well served to first determine whether or not the site you are using is valid, honest, balanced, and, hopefully, academic. Here are some things to consider:
How did you find the website?
· How you located the site can give you a start on your evaluation of the site's validity as an academic resource.
· Was it found via a search conducted through a search engine? Unlike library databases, the accuracy and/or quality of information located via a search engine will vary greatly. Look carefully!
· Was it recommended by a faculty member or another reliable source? Generally, an indicator of reliability.
· Was it cited in a scholarly or credible source? Generally, an indicator of reliability.
· Was it a link from a reputable site? Generally, an indicator of reliability.
Identify the website's domain.
Think of this as "decoding" the URL, or Internet address. The origination of the site can provide indications of the site's mission or purpose. The most common domains are:
.org : An advocacy web site, such as a not-for-profit organization.
.com : A business or commercial site.
.net: A site from a network organization or an Internet service provider.;
.edu: A site affiliated with a higher education institution.
.gov: A federal government site.
.il.us: A state government site, this may also include public schools and community colleges.
.uk (United Kingdom): A site originating in another country (as indicated by the 2 letter code).
~: The tilde usually indicates a personal page.
Authority
Look for information on the author of the site. On the Internet anyone can pose as an authority. Heck, even you can start a web site or blog.
· Is the author's name visible? Does the author have an affiliation with an organization or institution?
· Does the author list his or her credentials? Are they relevant to the information presented?
· Is there a mailing address or telephone number included, as well as an e-mail address?


Accuracy and Objectivity
There are no standards or controls on the accuracy of information available via the Internet.
The Internet can be used by anyone as a sounding board for their thoughts and opinions.
· How accurate is the information presented? Are sources of factual information or statistics cited? Is there a bibliography included? Does the information include objective data from reliable sources, like the U.S. government?
· Compare the page to related sources, electronic or print, for assistance in determining accuracy.
· Does the page exhibit a particular point of view or bias? Is the site objective? Is there a reason the site is presenting a particular point of view on a topic?
· Does the page contain advertising? This may impact the content of the information included. Look carefully to see if there is a relationship between the advertising and the content, or whether the advertising is simply providing financial support for the page.


Thanks to http://www.library.illinois.edu/ugl/howdoi/webeval.html.
Need help citing your sources?
APA (American Psychological Association) style see:
Publication Manual of the American Pyschological Association
Ref. BF76.7 .P83 2010
Need additional help with other citing styles?
Also see the library "need to cite" page for a guide for assembling your work cited in your paper.
Visit the Writing and Multiliteracy Center and take advantage of their services.
Plagiarism
University library's plagiarism guide
Academic Dishonesty
What is academic dishonesty?
What happens if I get caught plagiarizing?
Want to know more about the California State University, Channel Islands, policy on academic dishonesty?
Read more
Sources for Tests and Measurements
University of Texas at Arlington's Tests and Measurements in the Social Sciences website
This site provides a list of test entries which include only instrument title, author, date, and pages located in larger compilation. To obtain any of these resources, you can:
1. Check your library to see if it has the source volume;
2. Contact YOUR library Interlibrary Loan department or other services available at your institution.
Mental Measurements Yearbook (EBSCO)
The Mental Measurements Yearbook (MMY) database provides users with a comprehensive and descriptive index of over 2,700 tests used for psychological research. The descriptive information included in each test entry consists of test name, intended population, publication dates, forms and prices, test author, and publisher.
Offers full text and citations of psychological tests and measures. Additionally it includes information on tests of relevance to the psychology field.

The American Psychological Association (APA) has a Frequently Asked Questions webpage which answers many questions about how and where to find different published and unpublished psychological tests and measurements.
Proprietary vs. Non-Proprietary
Proprietary:
A proprietary test or measurement is one that is owned and distrubuted by one specific publisher or company and is sold under a trademark or patent.
Non-proprietary:
A non-proprietary test or measurement is one that is not protected by trademark, patent, or copyright.
Published vs. Non-published
*Published: Widely-used tests with established validity, reliability and norms (e.g., standardized tests); usually commercially published and must be ordered or purchased from a publisher.
**Non-published: Non-commercial tests that have been developed or modified for controlled research studies. Some may have established validity and reliability, some may not. Sometimes printed in articles or books.
(CSU Northridge, 2011)
About Tests and Measurements
Tests and Measurements are standardized instruments, such as questionnaires, inventories and scales, which are used to measure constructs in various social science disciplines. They are used for diagnosis, research or assessment.
Helpful Hints:
Finding specific tests and measurements can be challenging. In some cases, you will find only a description or review of the test and not the test itself.

Not all tests are readily available. In order to obtain and administer many published* psychological tests (commercial tests), one must be a licensed professional or meet certain criteria; also, many published tests are only available through purchase.

Non-published** or non-commercial tests may be obtained more easily. They can appear in books, journal articles, or in other sources. Identifying and locating them may take some time and patience.

In brief, there is no quick, easy, one-stop shop, guaranteed way of finding tests and measures. Finding them requires looking in several different print and/or electronic sources.
(CSU Northridge, 2011)
Welcome to your Psychology Subject Guide!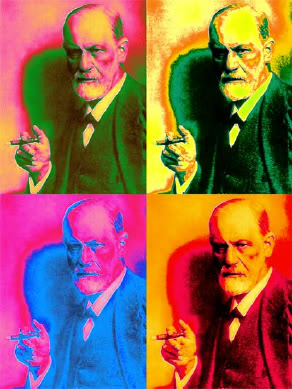 Missy Librarian's Tip of the Day!
TIP: Remember the phrase "Psychology is my Best Friend!" BF is the call number for psychology books in the stacks!
Sigmund Freud says...
"Sometimes a cigar is just a cigar."