Environmental Science & Resource Management
Book Catalogs & E-book Databases
Quicksilver is the catalog for the John Spoor Broome (JSB) Library. You will search Quicksilver to locate books, electronic books, DVDs, CDs and other items owned by the JSB Library. Articles and journals can be found under the "Journal Articles" tab above.
CSU Union is the library catalog for the libraries located at all 23 California State Universities. You can search for items and request that they be sent to the John Spoor Broome Library by clicking on the "JSBLink" icon. You will be notified via e-mail once your item is available to pick up.
Worldcat is a library catalog that contains items from libraries worldwide. When you find an item you would like in WorldCat you want to click on the "Libraries worldwide that own this item" link to verify that California State University, Channel Islands is not one of the libraries that owns this item. If you would like to order this item you will need to request it through InterLibrary Loan.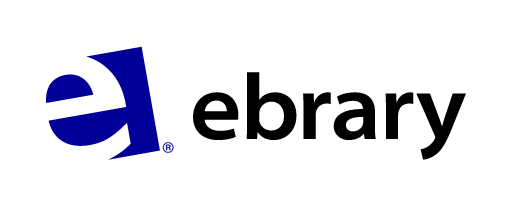 Ebrary offers access to thousands of e-books from trustworthy, academic publishers, this database provides authoritative information across the disciplines, including Language and Literature. Ebrary books can be downloaded to personal computers or devices (except Kindle) after creating a personal account and signing in. They may also be saved in PDF.
ESRM Databases
Credit Line: Bioview, CSUCI Biology Image Database, [Arundo donax, Ventura Beach near harbor], Sean Anderson, photographer, 1999.
Academic SearchTM Premier contains indexing and abstracts for more than 8,300 journals, with full text for more than 4,500 of those titles. This database contains coverage across the disciplines including biology, chemistry, engineering, physics, psychology, history, religion & theology, and many more.
JSTOR offers a high-quality, interdisciplinary archive that has over one thousand leading academic journals across the humanities, social sciences, and sciences. JSTOR is primarily a historical archive and does not include items published within the last 3-5 years. In 2011, JSTOR will add some current articles.
The world's most highly cited interdisciplinary science journal that has been published since 1869.
Search tool for open access journals and journals in special programs for developing countries and features 13,000 scientific journals from the Directory of Open Access Journals.
ScienceDirect is an information source for scientific, technical, and medical research. The database features more than 10 million articles.
Science has the largest paid circulation for a peer-reviewed general-science journal. Originally funded in 1880 by Thomas Edison it is published by the American Association for the Advancement of Science, the world's largest general science society.
SpringerLink is a full-text database for journals and books published by Springer. The database also features an entire section on Earth and Environmental Science.
Wiley Online Library features access to over 4 million articles and 10,000 online books, including Earth and environmental sciences.
Scholarly vs. Peer-reviewed
Scholarly journals contain articles written by, and addressed to, experts in a discipline. Scholarly journals present the research of experts in a field, although these journals also often carry opinion pieces or even advertisements unique to the field addressed by the journal. Publication cycles vary for scholarly journals, ranging from yearly to monthly but most frequently they are published bimonthly (every other month) or quarterly.

Peer-reviewed journals (also called refereed or juried journals) send submitted articles to one or more experts for review before deciding to publish them. This review process helps ensure that published articles reflect solid scholarship in a field. Most often, the experts reviewing an article make critical comments on the text, comments that the author must incorporate into the article before its publication.

While not all scholarly journals are peer-reviewed, it is usually safe to assume that a peer-reviewed journal is also scholarly.
Is it peer-reviewed?
Several resources are available to help CSUCI library users identify peer-reviewed articles. Many of the journals indexed in specialized databases are scholarly but those databases do not tell you whether a journal is peer reviewed or not. To find out if a journal is peer reviewed, ask at the Reference Desk for Ulrich's International Periodicals Directory. Volume 5 of Ulrich's has a list of "Refereed Serials." While this list is not exhaustive, it is the most complete list available.
If you cannot find the publication listed in Ulrich's International Periodicals Directory, you should go the the publication's website. Often times you can determine if a journal is peer-reviewed by looking at their submission process on their website.
ESRM Web Resources
Credit Line: Star formation region Gum 15. European Southern Observatory - ESO.


Science Daily Environmental News

One of the Internet's most popular sites for breaking news on scientific research.

A well-respected unbiased online source for environmental news.

Environmental Science Institute

The ESI seeks to advance the understanding of the environment and sustainability through interdisciplinary research and education.

Association for Environmental Studies and Sciences

The AESS seeks to serve the faculty, students, and staff of the 1,000+ interdisciplinary environmental programs in North America.

The largest and most comprehensive human-edited directory on the web, including content related to science and the environment.

A free and open online community of resources for faculty, staff, and students to share learning materials. Source for ESRM lesson plans.
Evaluating Internet Sources
Not all information is equally valuable. Retrieved information, whether from a print or non-print sources, must be carefully examined to determine its usefulness and quality. As the World Wide Web becomes more popular as a source of information for assignments and research papers, it is important to be able to select and critically evaluate the sites you visit.
Relevance/Appropriateness
Is the format/medium of the information useful for your assignment?
If you need primary sources, is this a primary source?
Is the information comprehensive enough for your needs?
Does the information express a particular point of view?
Is the information directed toward a general (vs. a specialized) audience?
Currency
Is there an indication of when the information was created/published?
Is the information regularly updated?
Is the information still valid for your topic?

Authority/Credibility
Is there information on the author/producer of the source?
Is there information on author/producer's credentials?
Does the information come from an "authoritative" source?
Is there contact information (e.g. email address for author/producer)?

Coverage
Does the information source cover the topic extensively?
Is the information abridged (e.g. table of contents/summary only)?
Is full-text information available only to subscribers?

Accuracy
Is the information presented as fact (vs. opinion)?
If the information is presented as fact, can it be assessed for accuracy (i.e. are there footnotes or references)?
Does the information appear to be biased?
Design
Is the page layout visually pleasing?
Are the buttons or icons easy to understand?
Are the hot links provided to additional information?
Do the images enhance the information?
Is the load/response time acceptable?
Image Resources for ESRM
Credit Line: Bio View, CSUCI Biology Image Database, [California Native Animals, Coast Horned Lizard, Horny Toad], John LaBonte, photographer, 2002.

Broome Library's Institutional Repository


CSUCI's database of biology related images.

A collection of 341,063 of various biological images hosted by University of California, Berkeley.

Images from the Associated Press

A google search specifically for images only.

A large collection of science related images.
Help Citing
Check your assignment or ask your professor what style your paper should be in.

Stop by the library reference section or library reference desk to use some of the different citation style guides.





MLA Handbook


Ref. LB2369 .G53 2016

Or if you need help citing using Ecology Style click here.

Check out the Broome Library's citation guides for additional help.

Visit the University Writing Center and take advantage of their services!
Help Citing Images
Academic Dishonesty
What is academic dishonesty?
What happens if I get caught plagiarizing?
Want to know more about the California State University, Channel Islands, policy on academic dishonesty?
Read more