Nursing
Book Catalogs & E-book Databases

OneSearch is the catalog for both the John Spoor Broome (JSB) Library and all 23 California State Universities. Everything or Books and Media All CSU will allow you to search all the books and media for the 23 campuses. The Books and Media CSUI allows you to locate books, electronic books, DVDs, CDs, and other items owned by the JSB Library.
WorldCat is a library catalog that contains items from libraries worldwide. When you find an item you would like in WorldCat you will want to click on the item title to verify that California State University, Channel Islands is not one of the libraries that owns this item. If you would like to request this item click link Request Item through Interlibrary Loan. This is a service available only to CSUCI Students, Faculty, and Staff.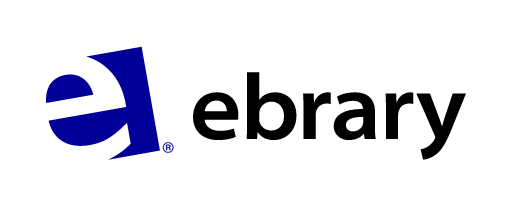 Ebrary offers access to thousands of e-books from trustworthy, academic publishers, this database provides authoritative information across the disciplines, including Language and Literature. Ebrary books can be downloaded to personal computers or devices (except Kindle) after creating a personal account and signing in. They may also be saved in PDF.
Is it peer-reviewed?
Several resources are available to help CSUCI library users identify peer-reviewed articles. Many of the journals indexed in specialized databases are scholarly but those databases do not tell you whether a journal is peer reviewed or not. To find out if a journal is peer reviewed, ask at the Reference Desk for Ulrich's International Periodicals Directory. Volume 5 of Ulrich's has a list of "Refereed Serials." While this list is not exhaustive, it is the most complete list available.
If you cannot find the publication listed in Ulrich's International Periodicals Directory, you should go the the publication's website. Often times you can determine if a journal is peer-reviewed by looking at their submission process on their website.
Nursing Databases
CINAHL is a comprehensive nursing and allied health research database that provides full text for more than 750 journals.
Wiley Interscience provides access to more than 450 medical, nursing, and health sciences journals.
ScienceDirect offers access to over 2,500 journals in science, technology and medicine.
SpringerLink is one of the leading databases for high-quality STEM journals, books and reference works.
Provides access to journals for a variety of the health sciences including nursing, geriatrics, palliative medicine, pediatrics, public health and more.
PsycINFO is an abstract database of psychological literature that covers over 2100 journals.
Scholarly vs. Peer-reviewed
Scholarly journals contain articles written by, and addressed to, experts in a discipline. Scholarly journals present the research of experts in a field, although these journals also often carry opinion pieces or even advertisements unique to the field addressed by the journal. Publication cycles vary for scholarly journals, ranging from yearly to monthly but most frequently they are published bimonthly (every other month) or quarterly.

Peer-reviewed journals (also called refereed or juried journals) send submitted articles to one or more experts for review before deciding to publish them. This review process helps ensure that published articles reflect solid scholarship in a field. Most often, the experts reviewing an article make critical comments on the text, comments that the author must incorporate into the article before its publication.

While not all scholarly journals are peer-reviewed, it is usually safe to assume that a peer-reviewed journal is also scholarly.
Nursing
MedlinePlus is a service of the National Library of Medicine and the National Institutes of Health that provides authoritative health information from government agencies and health related organizations. MedlinePlus also contains extensive information about drugs and supplements, an illustrated medical encyclopedia, interactive tutorials, the latest health news, and surgery videos.
PubMed is a bibliographic database created by the National Center for Biotechnology Information (NCBI) at the National Library of Medicine. This database provides access to citations from biomedical journals; a few articles may be available for free. You can check CI's Electronic Journal list to see if we own a particular journal.
PubMed Central is the National Library of Medicine's searchable database of full-text journal literature. Journals deposit materials into this digital archive on a voluntary basis.
National Institutes of Health is the nation's primary agency for conducting and supporting medical research. The NIH is part of the U.S. Department of Health and Human Services and is composed of 27 institutes and centers. You can link to any of the 27 institutes to find out statistics, news, clinical trials and research being conducted at that particular institute.
Centers for Disease Control and Prevention
The CDC website provides health and safety information to the public. Information included on this site are data and statistics, diseases and conditions, environmental health, healthy living, life stages, workplace safety and health, and emergencies and disasters.
Partners in Information Access for the Public Health Workforce
"A collaboration of U.S. government agencies, public health organizations and health science libraries."
Evaluating Internet Sources
Not all information is equally valuable. Retrieved information, whether from a print or non-print source, must be carefully examined to determine its usefulness and quality. As the World Wide Web becomes more popular as a source of information for assignments and research papers, it is important to be able to select and critically evaluate the sites you visit.
Relevance/Appropriateness
Is the format/medium of the information useful for your assignment?
If you need primary sources, is this a primary source?
Is the information comprehensive enough for your needs?
Does the information express a particular point of view?
Is the information directed toward a general (vs. a specialized) audience?
Currency
Is there an indication of when the information was created/published?
Is the information regularly updated?
Is the information still valid for your topic?

Authority/Credibility
Is there information on the author/producer of the source?
Is there information on author/producer's credentials?
Does the information come from an "authoritative" source?
Is there contact information (e.g. email address for author/producer)?

Coverage
Does the information source cover the topic extensively?
Is the information abridged (e.g. table of contents/summary only)?
Is full-text information available only to subscribers?

Accuracy
Is the information presented as fact (vs. opinion)?
If the information is presented as fact, can it be assessed for accuracy (i.e. are there footnotes or references)?
Does the information appear to be biased?
Academic Dishonesty
What is academic dishonesty?
What happens if I get caught plagiarizing?
Want to know more about the California State University, Channel Islands, policy on academic dishonesty?
Read more
Help Citing APA
Need more help?
Stop by the library to look at the official APA Manual:
Publication Manual of the American Psychological Association. Ref. BF76.7 .P83 2010
For addtional help check APA Style Guide at OWL Purdue Online Writing Lab or the Broome Library's citation guides.
You can also refer to the CI Writing Guide for writing guidelines for your discipline.
Visit the University Writing Center and take advantage of their services!