Education
Book Catalogs & E-book Databases

OneSearch is the catalog for both the John Spoor Broome (JSB) Library and all 23 California State Universities. Everything or Books and Media All CSU will allow you to search all the books and media for the 23 campuses. The Books and Media CSUI allows you to locate books, electronic books, DVDs, CDs, and other items owned by the JSB Library.
WorldCat is a library catalog that contains items from libraries worldwide. When you find an item you would like in WorldCat you will want to click on the item title to verify that California State University, Channel Islands is not one of the libraries that owns this item. If you would like to request this item click link Request Item through Interlibrary Loan. This is a service available only to CSUCI Students, Faculty, and Staff.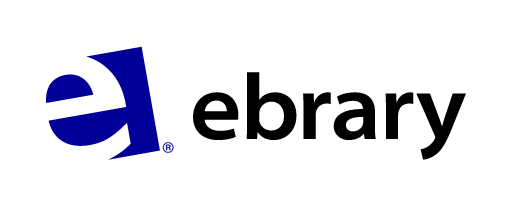 Ebrary offers access to thousands of e-books from trustworthy, academic publishers, this database provides authoritative information across the disciplines, including Language and Literature. Ebrary books can be downloaded to personal computers or devices (except Kindle) after creating a personal account and signing in. They may also be saved in PDF.
Education Databases
Educational Resources Information Center, through Ebsco, indexes over 1,000 journals, research reports, technical reports, curriculum and teaching guides, conference papers, and dissertations.
Provides access to over 700 educational publications, with over 600 titles available in full-text.
Database contains indexing and abstracts for more that 8,300 journals. ASP contains coverage across the disciplines including education, biology, history, psychology, religion, and many more.
Is it peer-reviewed?
Several resources are available to help CSUCI library users identify peer-reviewed articles. Many of the journals indexed in specialized databases are scholarly but those databases do not tell you whether a journal is peer reviewed or not. To find out if a journal is peer reviewed, ask at the Reference Desk for Ulrich's International Periodicals Directory. Volume 5 of Ulrich's has a list of "Refereed Serials." While this list is not exhaustive, it is the most complete list available.
If you cannot find the publication listed in Ulrich's International Periodicals Directory, you should go the the publication's website. Often times you can determine if a journal is peer-reviewed by looking at their submission process on their website.
Scholarly vs. Peer-reviewed
Scholarly journals contain articles written by, and addressed to, experts in a discipline. Scholarly journals present the research of experts in a field, although these journals also often carry opinion pieces or even advertisements unique to the field addressed by the journal. Publication cycles vary for scholarly journals, ranging from yearly to monthly but most frequently they are published bimonthly (every other month) or quarterly.

Peer-reviewed journals (also called refereed or juried journals) send submitted articles to one or more experts for review before deciding to publish them. This review process helps ensure that published articles reflect solid scholarship in a field. Most often, the experts reviewing an article make critical comments on the text, comments that the author must incorporate into the article before its publication.

While not all scholarly journals are peer-reviewed, it is usually safe to assume that a peer-reviewed journal is also scholarly.
Help Citing
Need more help?
Stop by the library to look at:
The Chicago Manual of Style
Ref. Z253 .U69 2010
Publication Manual of the American Pyschological Association
Ref. BF76.7 .P83 2010
A Manual for Writers of Term Paper Thesis, and Disserations (Turabian)
Ref. LB2369 .T8 2013
Also see the library "need to cite" page for a guide for assembling your work cited in your paper.
Visit the University Writing Center and take advantage of their services.
Academic Dishonesty
What is academic dishonesty?
What happens if I get caught plagiarizing?
Want to know more about the California State University, Channel Islands, policy on academic dishonesty?
Read more
Consulate of Mexico Textbook Program
In 2010 and 2011, the Broome Library participated in the Spanish Textbook Program through the Consulate of Mexico in Oxnard. We have received textbooks in the areas of history, geography, mathematics, reading, and science.
You can see a list of the available materials here:
http://www.librarything.com/catalog/csuci&deepsearch=mexico
These are located in the curriculum collection at the end of the children's section and are for use in the library only.
Curriculum Collection
At the John Spoor Broome Library, we have a curriculum collection that includes many of the K-8 California adopted textbooks. We currently have a small collection of materials for grades 9-12 and are working to expand this area. These items are located at the end of the children's area on the south side of the library and are organized by subject. The items in the curriculum collection do not check out and are for use in the library only.
Our collection is a result of a partnership with Ventura County Office of Education and generous donations from publishers such as National Geographic and Houghton Mifflin Harcourt.
How do I check the library for K-12 textbooks?
You can check to see if we have specific curriculum materials here:
http://www.librarything.com/profile/CSUCI
The search box is in the upper right hand side of the screen and says "Search CSUCI's books"
If we do own the book, they will be located in the curriculum area at the end of the children's section.

Early Childhood Studies Boeing Grant
Early-childhood student teachers studied (seniors in ECS undergrad major) worked to create responsive, high-quality early care and education for children of migrant farmworkers. The students rethink curriculum for young children of migrant farmworkers through their university coursework, by learning from the families and children of the workers, the employers of the families, and the early care and education staff who serve families through licensed programs and who have many years of experience working in Southern California. These activities, if appropriately implemented, can help optimize children's learning in different areas of development. This digital collection contains the activities the student teachers developed and when available images of the items created. Recommended books are available in the Kit section (exhibit hall) of the Broome Library along with some of the activities.