Anthropology
Book Catalogs & E-book Databases

OneSearch is the catalog for both the John Spoor Broome (JSB) Library and all 23 California State Universities. Everything or Books and Media All CSU will allow you to search all the books and media for the 23 campuses. The Books and Media CSUI allows you to locate books, electronic books, DVDs, CDs, and other items owned by the JSB Library.
WorldCat is a library catalog that contains items from libraries worldwide. When you find an item you would like in WorldCat you will want to click on the item title to verify that California State University, Channel Islands is not one of the libraries that owns this item. If you would like to request this item click link Request Item through Interlibrary Loan. This is a service available only to CSUCI Students, Faculty, and Staff.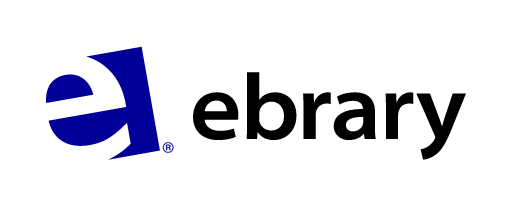 Ebrary offers access to thousands of e-books from trustworthy, academic publishers, this database provides authoritative information across the disciplines, including Language and Literature. Ebrary books can be downloaded to personal computers or devices (except Kindle) after creating a personal account and signing in. They may also be saved in PDF.
Scholarly vs. Peer-reviewed
Scholarly journals contain articles written by, and addressed to, experts in a discipline. Scholarly journals present the research of experts in a field, although these journals also often carry opinion pieces or even advertisements unique to the field addressed by the journal. Publication cycles vary for scholarly journals, ranging from yearly to monthly but most frequently they are published bimonthly (every other month) or quarterly.

Peer-reviewed journals (also called refereed or juried journals) send submitted articles to one or more experts for review before deciding to publish them. This review process helps ensure that published articles reflect solid scholarship in a field. Most often, the experts reviewing an article make critical comments on the text, comments that the author must incorporate into the article before its publication.

While not all scholarly journals are peer-reviewed, it is usually safe to assume that a peer-reviewed journal is also scholarly.
What is a primary source?
"Primary sources are original records created at the time historical events occurred or well after events in the form of memoirs and oral histories. Primary sources may include letters, manuscripts, diaries, journals, newspapers, speeches, interviews, memoirs, documents produced by government agencies such as Congress or the Office of the President, photographs, audio recordings, moving pictures or video recordings, research data, and objects or artifacts such as works of art or ancient roads, buildings, tools, and weapons. These sources serve as the raw material to interpret the past, and when they are used along with previous interpretations by historians, they provide the resources necessary for historical research."

(Finding Primary Sources on the Web, ALA-RUSA, 2008)
Is it peer-reviewed?
Several resources are available to help CSUCI library users identify peer-reviewed articles. Many of the journals indexed in specialized databases are scholarly but those databases do not tell you whether a journal is peer reviewed or not. To find out if a journal is peer reviewed, ask at the Reference Desk for Ulrich's International Periodicals Directory. Volume 5 of Ulrich's has a list of "Refereed Serials." While this list is not exhaustive, it is the most complete list available.
If you cannot find the publication listed in Ulrich's International Periodicals Directory, you should go the the publication's website. Often times you can determine if a journal is peer-reviewed by looking at their submission process on their website.
Anthropology Databases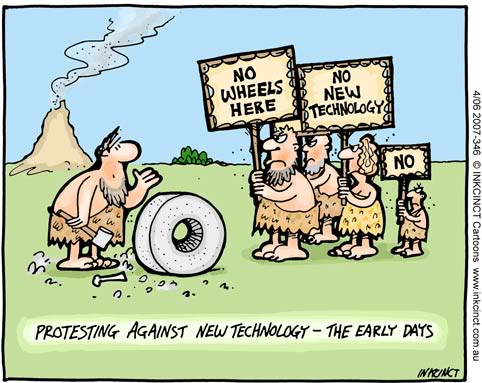 Academic SearchTM Premier contains indexing and abstracts for more than 8,300 journals, with full text for more than 4,500 of those titles. This database contains coverage across the disciplines including biology, chemistry, engineering, physics, psychology, history, religion & theology, and many more.
AnthroSource offers access to more than 100 years of anthropological knowledge. It contains 32 anthropological publications which includes journals, books, monographs, bulletins and newsletters.
Ethnic NewsWatchTM contains more than 1.8 million full-text newspapers, magazines, and journal articles published by ethnic, minority and native press in the United States. It offers addition perspectives from those put forward by the mainstream press. Coverage is from 1990 to present.
GeoRef, produced by the American Geological Institute, is a geosciences database with over 3 million references to journals, books, maps, government reports, conference papers, theses, and dissertations on the geoscience literature of the world. Coverage for geology of North American is from 1669 to the present and coverage for the world dates back to 1933.
HRAF WorldCultures database provides information on cultural and social life from around the world. This full-text cross-cultural database has been organized by cultures and ethnic groups.
JSTOR offers a high-quality, interdisciplinary archive to support scholarship and teaching. It includes archives of over one thousand leading academic journals across the humanities, social sciences, and sciences, as well as select monographs and other materials valuable for academic work. JSTOR is a historical archive and does not include items published within the last 3-5 years.
Research Methods offers researchers in social and clinical sciences ways to identify and understand the structure of methods. The materials within the databases can help researchers design research projects.

Science provides peer reviewed journal articles on original scientific research. Additionally it offers reviews and analyses on current research and science policies.
Annual Reviews provides reviews written by leading scientist on 37 disciplines within the Biomedical, Physical, and Social Sciences.
Anthropology Journals
Help Citing
Need more help?
Stop by the library to look at:
MLA Handbook

Ref LB 2369.G53
The Chicago Manual of Style
Ref Z253 .U69 2010

Publication Manual of the American Pyschological Association
Ref BF76.7 .P83 2010

A Manual for Writers of Term Paper Thesis, and Dissertations (Turabian)
Ref LB2369 .T8 2013

Also see the library "need to cite" page for a guide for assembling your work cited in your paper.
Visit the Writing and Multiliteracy Center and take advantage of their services.
Academic Dishonesty
What is academic dishonesty?
What happens if I get caught plagiarizing?
Want to know more about the California State University, Channel Islands, policy on academic dishonesty?
Read more
Associations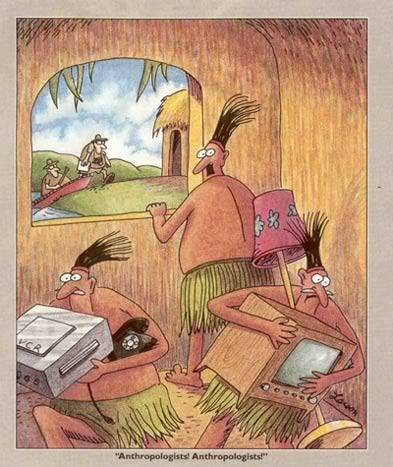 Created By Gary Larson
American Anthropology Association (AAA)
"is the worlds largest organization of individuals interested in anthropology"
American Association of Physical Anthropology
"Physical anthropology is a biological science that deals with adaptations, variability, and evolution of human beings and their living and fossil relatives. The AAPA is the World's leading professional organization for physical anthropology."
"The Royal Anthropological Institute of Great Britain and Ireland (RAI) is the world's longest-established scholarly association dedicated to the furtherance of anthropology (the study of humankind) in its broadest and most inclusive sense."
Society for American Archaeology
"is an international organization dedicated to the research, interpretation, and protection of the archaeological heritage of the Americas"
Society for Applied Anthropology
"The Society for Applied Anthropology aspires to promote the integration of anthropological perspectives and methods in solving human problems throughout the world; to advocate for fair and just public policy based upon sound research; to promote public recognition of anthropology as a profession; and to support the continuing professionalization of the field."
Evaluating Internet Sources
Not all information is equally valuable. Retrieved information, whether from a print or non-print sources, must be carefully examined to determine its usefulness and quality. As the World Wide Web becomes more popular as a source of information for assignments and research papers, it is important to be able to select and critically evaluate the sites you visit.
Relevance/Appropriateness
Is the format/medium of the information useful for your assignment?
If you need primary sources, is this a primary source?
Is the information comprehensive enough for your needs?
Does the information express a particular point of view?
Is the information directed toward a general (vs. a specialized) audience?
Currency
Is there an indication of when the information was created/published?
Is the information regularly updated?
Is the information still valid for your topic?

Authority/Credibility
Is there information on the author/producer of the source?
Is there information on author/producer's credentials?
Does the information come from an "authoritative" source?
Is there contact information (e.g. email address for author/producer)?

Coverage
Does the information source cover the topic extensively?
Is the information abridged (e.g. table of contents/summary only)?
Is full-text information available only to subscribers?

Accuracy
Is the information presented as fact (vs. opinion)?
If the information is presented as fact, can it be assessed for accuracy (i.e. are there footnotes or references)?
Does the information appear to be biased?
Design
Is the page layout visually pleasing?
Are the buttons or icons easy to understand?
Are the hot links provided to additional information?
Do the images enhance the information?
Is the load/response time acceptable?
Websites
National Anthropological Archives
"The National Anthropological Archives and Human Studies Film Archives collect and preserve historical and contemporary anthropological materials that document the world's cultures and the history of anthropology."
The eSkeletons Project, University of Texas at Austin
"eSkeletons provides an interactive environment in which to examine and learn about skeletal anatomy"
Ethnologue: Languages of the World
"Ethnologue: Languages of the World is a comprehensive reference work cataloging all of the world's known living languages"
"The EVIA Digital Archive Project is a collaborative endeavor to create a digital archive of ethnographic field video for use by scholars and instructors."
Peabody Museum of Archaeology and Ethnology - Harvard University
Peabody Museum is one of the oldest archaeological and ethnographic museums and houses one of the best collections on human cultural
Human Origins Program: In Search of What Makes Us Human
This site offer information on the latest findings on the exploration of human origins.
Library of Congress-Ethnographic Resources related to Folklore, Anthropology, Ethnomusicology, and the Humanities
This directory are provided link to resources related to Folklore, Anthropology, Ethnomusicology, and the Humanities.
NationalMuseum of Natural History Department of Anthropology
Department of Anthropology provides information on a wide range of topics including population migration, origins of domestication, linguistics, and forensic anthropology.
American Museum of Natural History Division of Anthropology
The Division of Anthropology is concerned with all aspects of human behavior. Their collection has over 200,000 digitized items accessible through their online collections database.